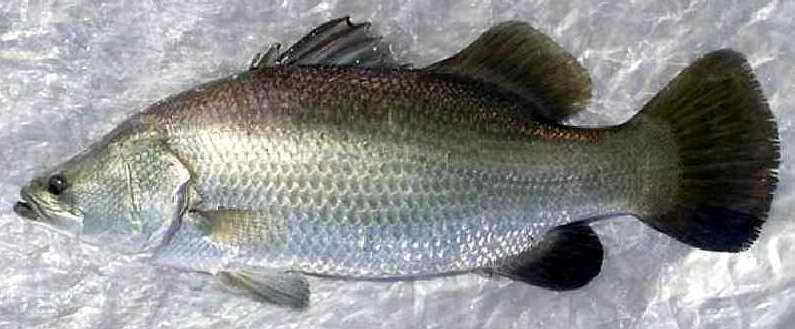 We're Asia Tropic Zone Co.,Ltd. certified live fish exporter from Thailand.
We produced and export live Tropical fish, Coldwater fish and Food fish to overseas farming such as RAS, Aquaponics, Ocean cages, etc.
Our mass breeding for export fish for food culture is ' Lates calcarifer ' .
Common name Barramundi , Sea bass , Silver Perch , Giant Perch that demand for fish farm industry.
The information about Barramundi / Asian Sea Bass culture from link: http://www.asiatropic.com/barramundi.htm
Thailand have long experienced in Sea Bass / Barramundi culture more than 40 years and very succeed in breeding for mass supply. The breeding culture are all year round in Thailand.
Mass of Barramundi / Asian Sea Bass fry , fingerlings are supplied to local fish farms in Thailand and also export to clients in Asia, Middle East, EU and USA.
Our breeding teams always improved quality of Barramundi / Sea Bass Fry / fingerlings by use selected A grade fry from each batch. These A grade fry always weaned and treated by artificial feeding and export to overseas farming that use RAS (recirculation aquaculture system) .
The production of fry quantity 4-8 millions heads every 2 weeks as routinely and can produce more quantity if demand.
Our DOF certified hatcheries using fresh water , brackish and salt-water supply then we can produce fingerlings to meet any salinity of requirement.
Please feel free to contact us for discussion or inform the spec or requirement of fingerlings that you prefer for your fish farm industry. We've experienced in packing live fish to oversea destinations included US and Middle East by certified live fish exporter from Department of Fisheries, Thailand.
We've more fish seed species for export such as Pangasius catfish , Mono sex Tilapia , Red Tilapia , Walking Catfish , Snakehead , Barb, Carp, Rohu, shrimp seed, etc.